Homeschooled
Set Description
Tiffany Teen pulls off the ultimate nerdy schoolgirl in this beautifully remastered photo set. Her platinum blonde crown frames her face perfectly and highlights her four-eyed and naughty frown. Tiff's provocative poses, prowess in the lost art of the tease, and the window-lit atmosphere created some incredible images. This final release consists of fifty sexy photos, thirty-six outtakes, and two special five-star edits. All are color corrected and in full "off-the-camera" resolution.
The Schoolgirl Uniform
Is it this pseudo schoolgirl uniform or the way Tiff wears it that drives me crazy? Or could it be the pics in which the window light highlights the little blonde peach fuzzies on her tummy? The nerdy reading glasses? The cute white fullback panties hiding up and under that pleated jean skirt? The white cotton over-the-knee (OTK) socks? I guess I answered my question after writing this all out. Tiffany, her outfit, poses, and the photos' mood is what drives me crazy. What about you? Members, please add a comment below.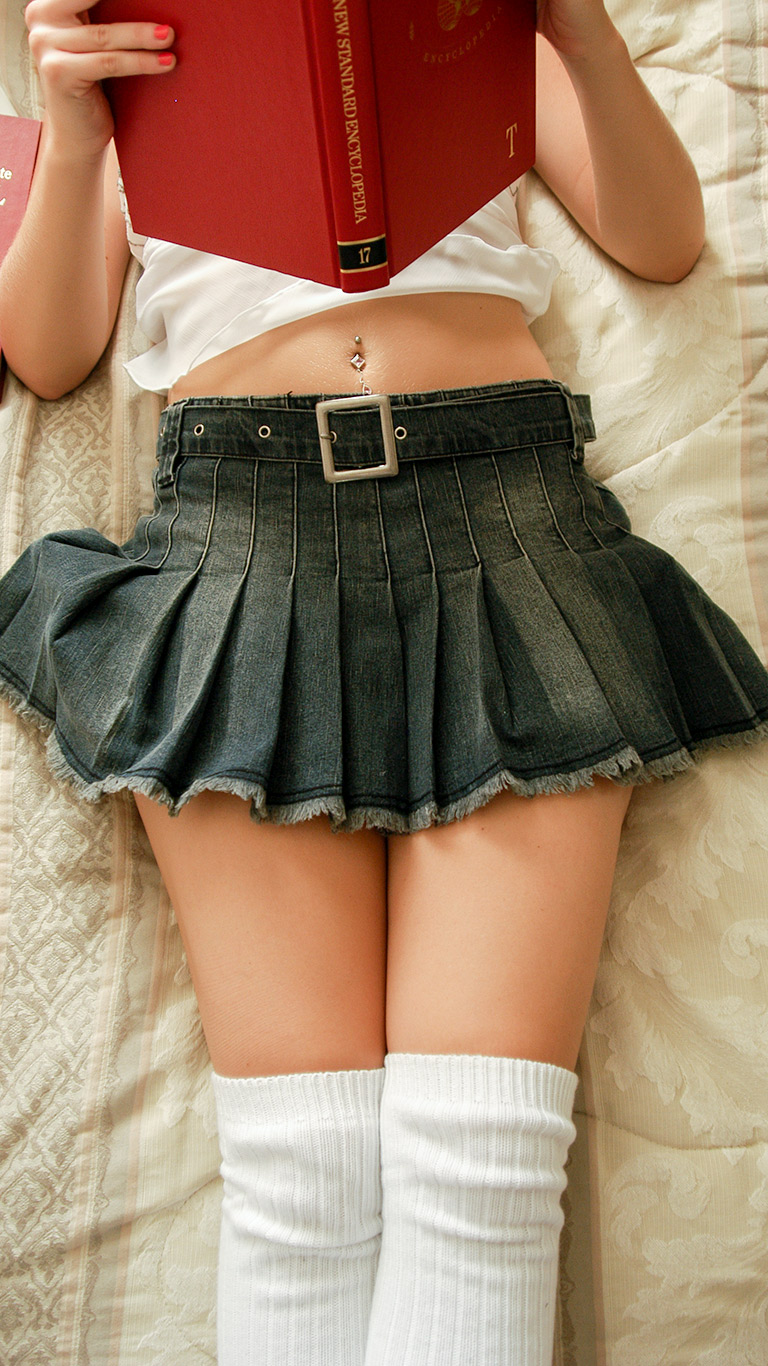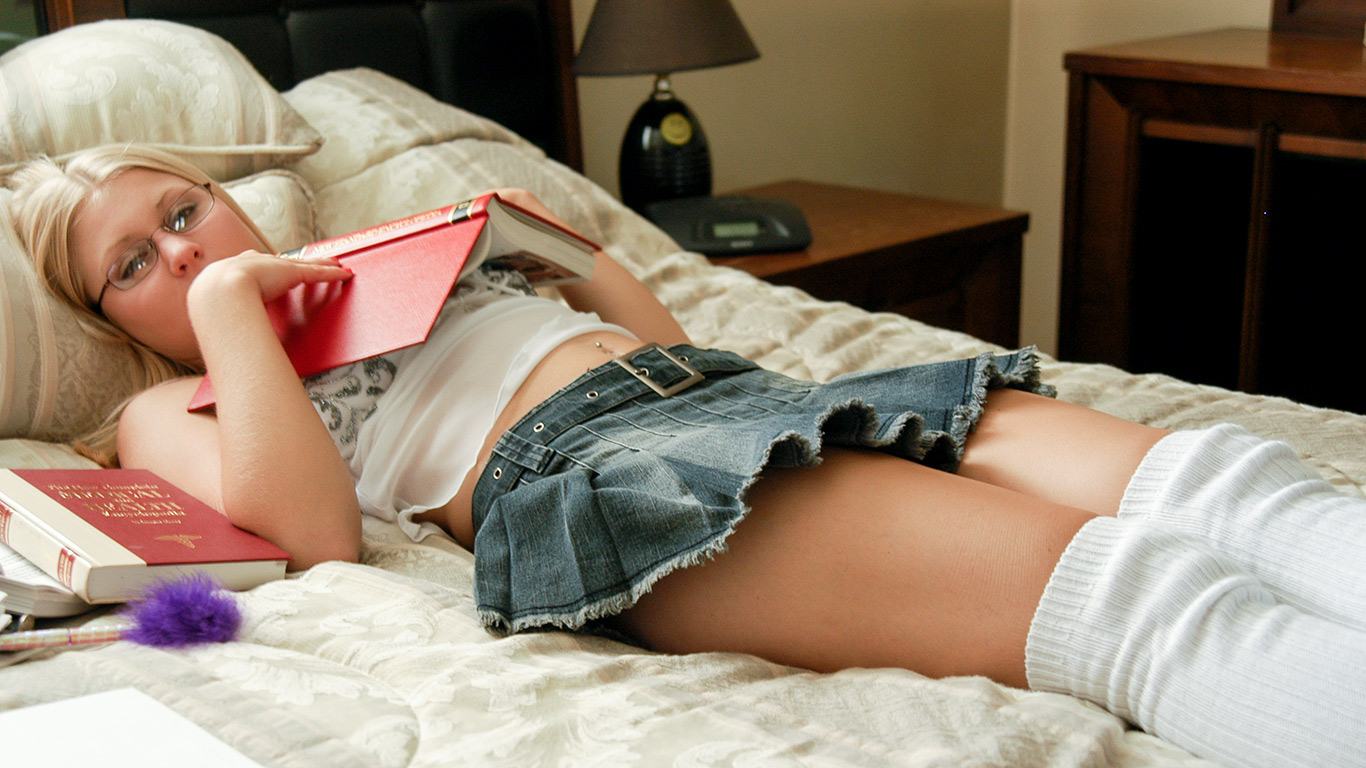 Go to Previous or Next Avaible Preview Set