Self Ass Fucking
Set Description
This is Chrissy Pee's first yearbook video and picture set. She fucks herself up the ass. Some really loud and annoying rap crap music lead me to Chrissy's dorm room.
When I entered, Chrissy was sitting on an ottoman with her face down in a book and studying. She looked so sexy in her Face Down Ass Up University schoolgirl uniform. Her legs were crossed, and she wore white knee-high socks with an absolutely stunning pair of red platform stripper heels!
I got her to turn down her music and display her ass shaking and booty popping skill set to my video camera. Once the booty dancing was over with, the following conversation took place...
Q: What's one of the nastiest sexual fantasies you have ever had?
A: Anal sex!
Q: Butt sex?
A: Yesss... butt sex!
Q: Really! You like it?
A: Ah huh!
Fuck me! the enthusiasm with which she answered, her cute voice, and her words... so hot! And from there, the student turned into a naughty schoolgirl and fucked herself up the ass!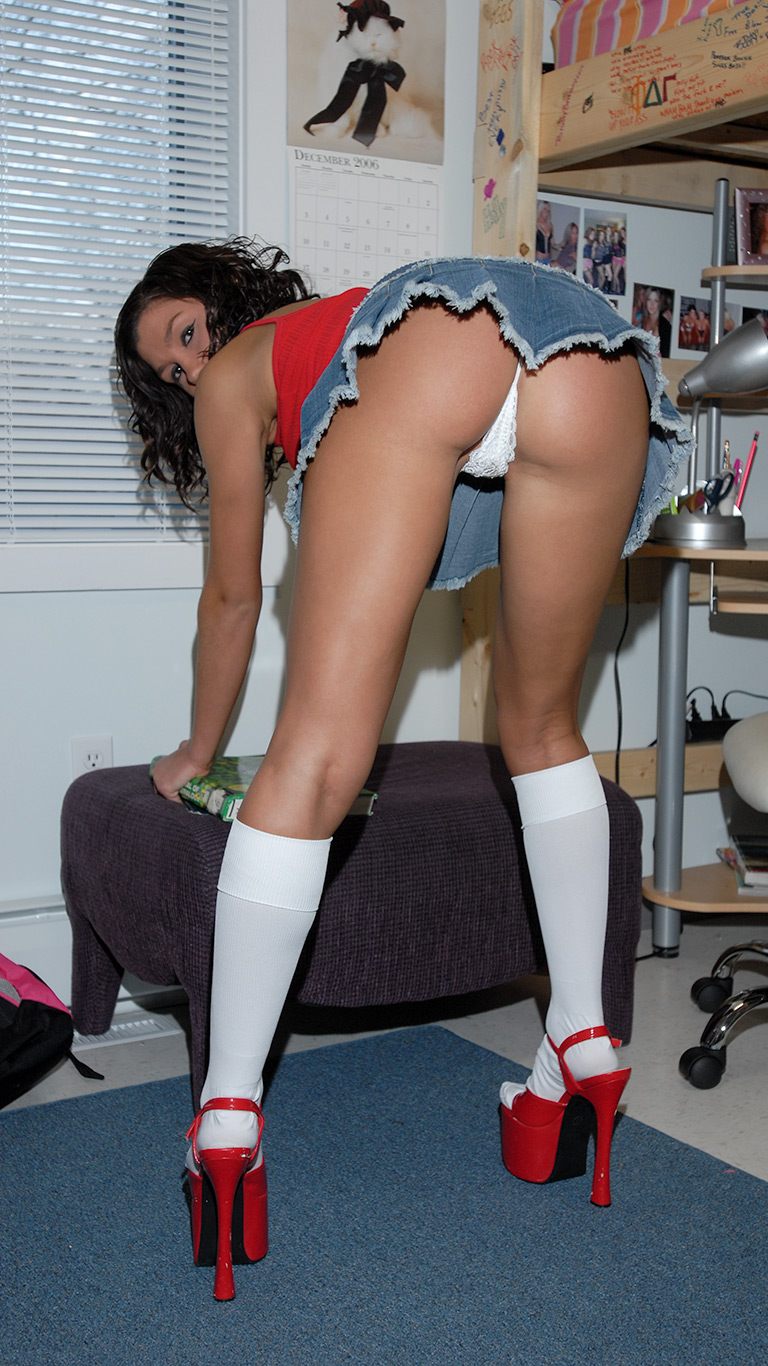 Self Ass Fucking
Data Center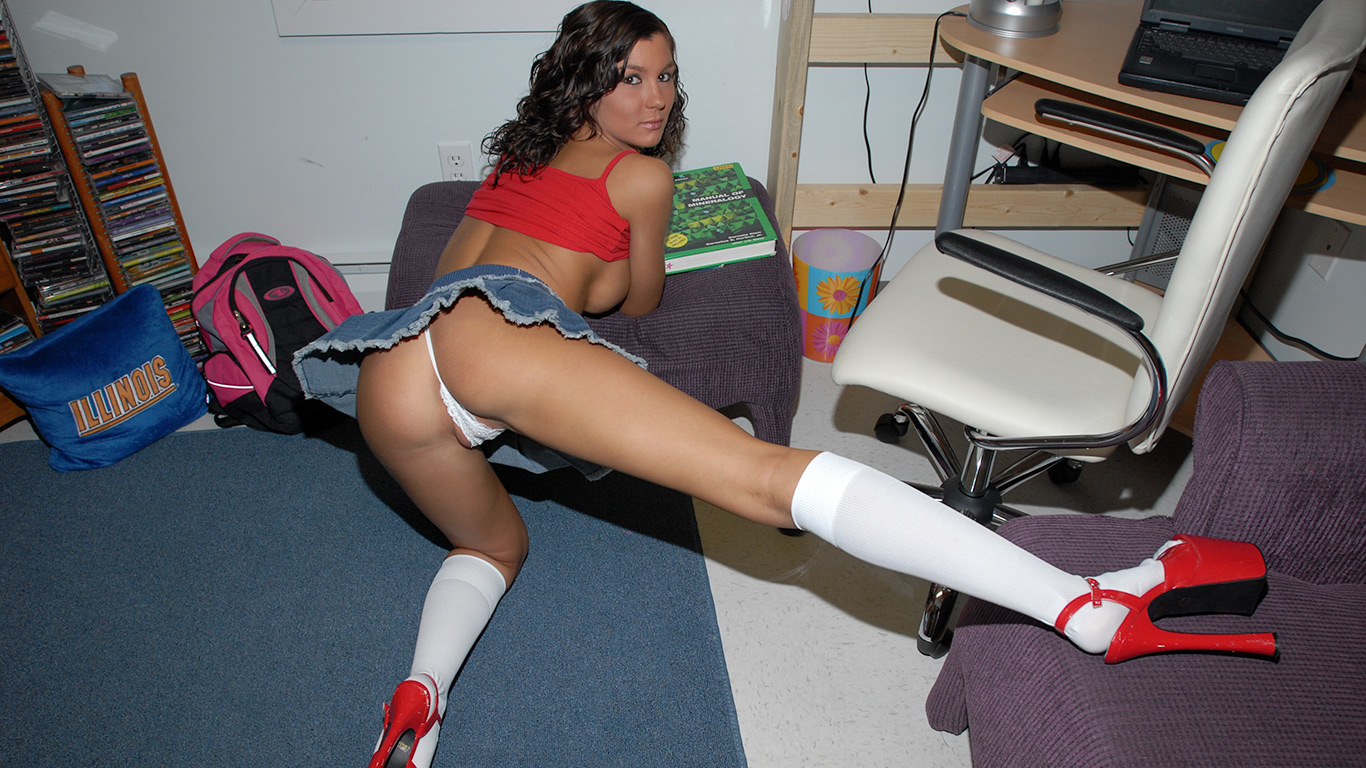 Self Ass Fucking
Data Center
Go to Previous or Next Avaible Preview Set