Black and White Lingerie Teens
Set Description
This set took a few turns but turned out awesome! Brittany and Kendall looked and shot together wonderfully. I got a lot of really sexy pictures, a few absolutely stunning shots, and some fun and funny outtakes. We started shooting by the patio of the shoot house, but then I realized that I must get shots of those tight teen legs and asses in full body mode. So I got the girls onto the pool deck and took some sweet shots. After a good amount of shots, I realized that the sun was killing the girls and making them squint too much, so I had them return to the patio area.
---
---
When I had the girls go over to the pool deck, the brat was having trouble walking over there. She was wearing a pair of fetish high heels that were basically straight up. So she kept the heels buckled around her ankle and just took her foot out of the shoes. She walked bent over, holding the shoes with her hands, and the entire thing was just fucking funny. I even got flipped off in one of the shots. Ha ha! The Brat was having problems staying in those shoes later on, too... even more outtakes of that. Bah Hahahahah!
---
---
The girls' hair and make up for this set was extraordinary. Brittany had a gorgeous goth look with that bratty bob cut and dark makeup. Kendall had a sexy as fuck Kendall look with her hair half up and framing that darling fucking face of hers. After shooting this set, I thought it was awesome. After its original release, I thought it turned out awesome. But after remastering this set, spending time working and processing the entire set, and staring at tons of extreme hotness... I am extremely proud of it. The word awesome just barely describes the set, a better and more accurate word would be—extraordinary!
The remastering process produced exciting new content from this set. I was able to create something new that I am calling "special crops". The special crops are neat because when two girls shoot together, there will always be shots where one looks stunning, and the other girl blinks or something. When this happens, I usually reject it from the main set and put it into the outtakes or leftovers folder. With special cropping, the good part of the photo is salvaged and highlighted, which created some exciting and brand-new photos.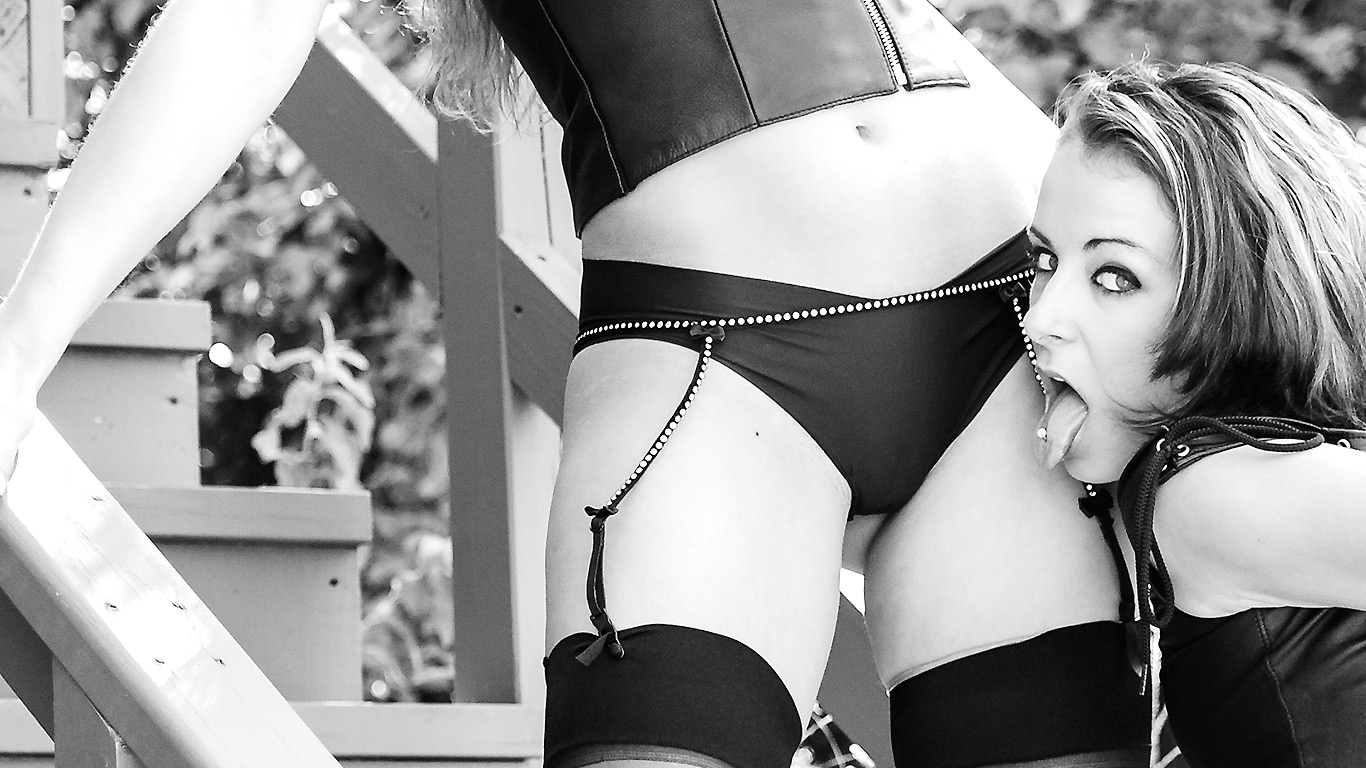 Black and White Lingerie Teens
Data Center
Go to Previous or Next Avaible Preview Set